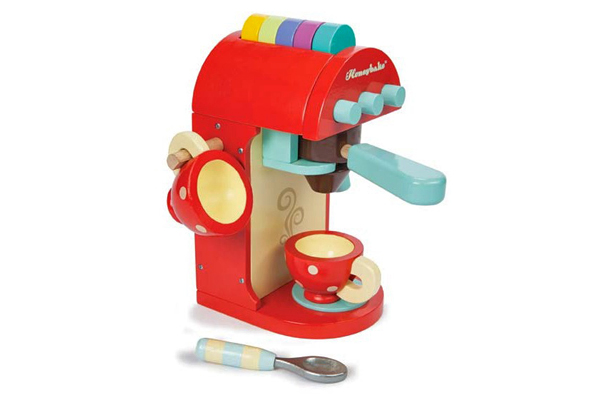 Kids love creative toys. It's why we do what we do… we see the joy in the engagement and enthusiasm of the children who "play-test" the toys in our store.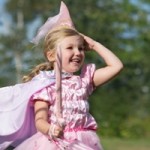 The best developmental toys capture and hold a child's attention, and encourage creativity and imagination.
We think they should be high quality, sturdy, safe… and fun!
We're not alone.
This is from Early Childhood News:
"

The best toys actively engage children in many areas of development and can be used in a variety of ways, depending on the child's interests, ability, and imagination. Young children are naturally curious and providing them with high-quality (which may not mean expensive) materials is important to the learning process. Toys that encourage children's imagination help them know that the world is a diverse and wonderful place. While children may clamber for the "toy of the moment," don't let the hype sway your decision."
Here are some tips for making smart choices when shopping for developmental toys for babies, and educational toys for toddlers, pre-schoolers and older children.
Under 1 Year Old
You ! You are the best developmental toy for your infant. Especially during the first 3 months, you – your face, your touch, your voice – are the best "toy" you can give your child !
In fact, one-on-one time is important for kids of all ages.
The Canadian Mental Health Association says spending time with parents and grandparents helps children develop healthy self-esteem and self-confidence. Feeling connected with other family members, and knowing their family history and heritage provides a strong foundation that encourages children and teens to explore the world and try new things.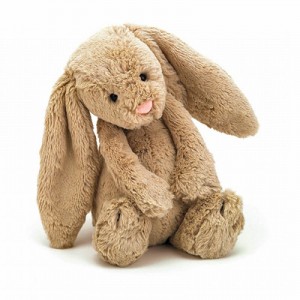 Rattles, Bath Toys, Stuffed Animals. Sounds and textures are essential elements of sensory development. Toys like rattles and stuffed animals offer babies sensory response activities to help develop hand-eye coordination, and a first understanding of the spatial environment surrounding them. Even newborns enjoy exploring the feeling of new textures. Bath toys come with a bonus – babies love playing in water ! We love Jellycat stuffies.

Hand Puppets. Hand puppets are a delightful way to encourage interaction and communication in even very young children. Hand puppets can be "guides" to all sorts of learning adventures, and enhance the bonding process with parents and grandparents. Our  Nutbrown Hare Hand Puppet is one of the sweetest we've ever seen, especially as an add-on to the delightful "Guess How Much I Love You" storybook.
Cloth and "Board" Books. Choose books with simple images and bright colors… and remember, your interaction is more important than the book.
Toddlers – 1 to 3 Years Old
Sorting and Nesting Toys, Buckets, Blocks, Stacking Rings, Shape Sorters, Pop-Up Toys, Simple Puzzles. These kinds of toys help kids learn to make choices, understand patterns, solve problems and develop competence and confidence. Simple toys that require learning new motor skills, sequence or color recognition or hand-eye coordination – for example: turning a jack-in-the-box handle, or putting things in a bucket and taking them out again – are a lot more fun for little ones than adults might think.
Here are a couple of our favorites toddler toys: Puff the Magic Dragon Jack-in-the-Box, Le Toy Van's Sensory Shapes Blocks.
"People" Play Sets & Playing House Toys. Play sets with little "people" or dolls, animals, houses and cars expand toddler's language and communication skills, and help them make sense of their world by imitating adult behavior.They encourage imaginative play,the development of fine motor skills and problem-solving… watch them "explain" to their dolls how it's important to use the "potty", or to "wait until supper is ready".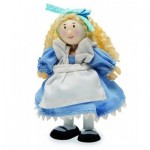 We have a delightful and wide variety of "little people" play sets, with our Budkins by Le Toy Van highlights for the one to three year old age group. Designed specifically for imaginative play, they're colorful, bendy and whimsical little dolls – schoolgirls and princesses, palace guards and pirates. We watch them consistently engaging toddlers in our toy store in developmental play that the little ones simply call "fun". You'll discover a good starting point for exploring our world of Budkins here.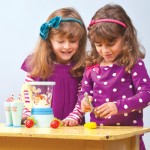 We also have one of the largest selections of "Pretend Play" play sets online in North America. Playing House… City… Farm & Equestrian… Builder's Tools… Dinosaurs… Rainforest Wild Animals… start exploring here.
Pull-Toys & Push-Toys. Young children love to follow and imitate the adults and older children in their lives, and in doing so, they learn how the world works, and how they fit into it. Imitating and repeating reinforce new development pathways. But it's equally important for young children to be "leader" and direct the action. In younger toddlers, that can truly be as simple and rewarding as pulling a responsive and functional – as opposed to decorative – pull-toy.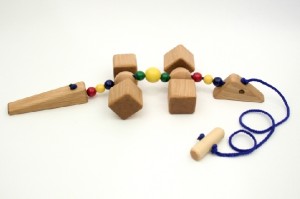 Towing it along, leading the way to new adventures… trying out what it's like to be more "grown up", with a faithful and non-judgmental pal literally following in his or her footsteps.
We think our Block-o-Dile (a crocodile made of blocks) is the world's best pull-toy… you can see it and find out more here.
Musical Toys. Musical toys encourage creativity and artistic expression, and can help encourage a life-long love of music.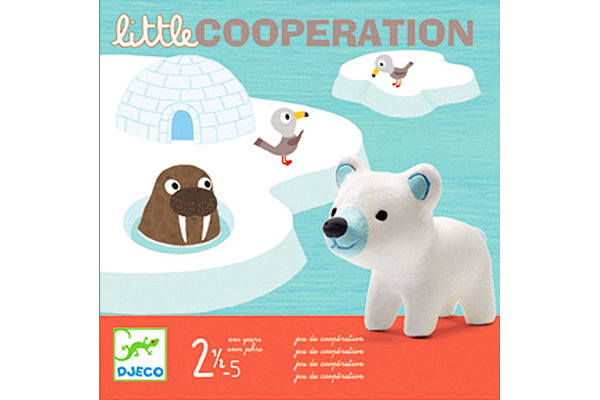 Simple Board and Card Games. At this age, children are beginning to learn what it means to take turns and play by the rules… important elements of successful social interaction. Simple , colorful interactive games – that don't take too long to play – make it fun !
We have a wonderful selection of educational games for young children by Djeco of France, where developing brilliant and fun educational games has been at the heart of the company since it was founded in 1954 – games to develop observation, matching and memory, taking turns and strategy, language and social skills… you'll find them all here.
Pre-Schoolers – 4 & 5 Years Old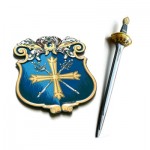 Dress-Up Clothes and Toys for "Pretend Play".
A knight or a pirate, a princess, a superhero or a fairy. When kids get into dress-up, their imaginations grow and blossom, and creativity is an essential part of the story-based play. Your little boy is now a scurvy pirate captain, ordering his brother to walk the plank. Your little girl is now a magical princess, making imaginary flowers bloom and turning fire-breathing dragons into frogs. It may look like just another precious childhood moment, but when your little one picks up a shield and sword or dons a superhero cape, they are developing in so many ways you can't even imagine.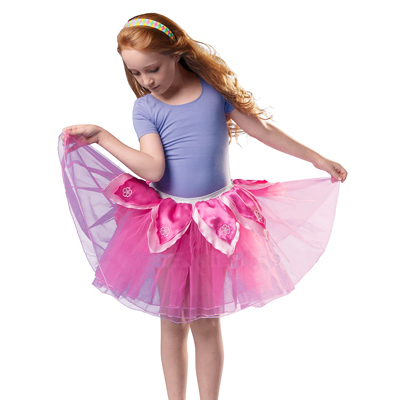 Dress-Up Play is actually critically important to a child's development. It fosters the imaginative processes and allows for play without rules or scripts. Dressing up means experimentation, fantasy and role playing. But it can also help parents and caregivers learn about inner conflicts or difficulties a child may be experiencing, depending on the roles they assume and how they handle conflicts and problem-solving in their "make believe" world.
We think we have one of the best selections of dress-up toys and costumes online in North America, including pink "princess" swords and shields, for the modern-day girl who can look after herself, thank you very much!
We have a wonderful selection of
Pretend Play
toys too, including
City
and
Farm
play sets, and our selection of awesome wild animal "action figures" from Papo Toys is huge. You'll find rainforest & jungle wild animals and playsets here, more jungle animals here, and our North American wild animals are here.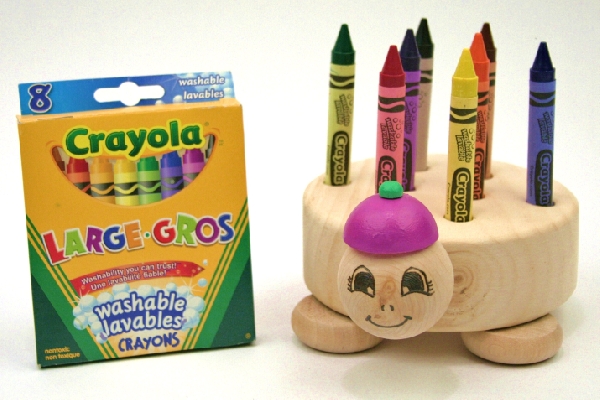 Crayons, Pencils, Paints, Modeling Clay and Other Art Supplies. Along with encouraging the development of fine motor skills, open-ended creative play – blank paper and crayons or paints, modelling clay, building blocks – encourages children to use their imaginations, inspiring creativity and self-confidence. We have delightful hand-crafted natural pine Crayon Holder Animals and Vehicles... with Crayola crayons… the best crayons in the world.
Books. Books are almost always excellent "gifts", provided the vocabulary is age-appropriate, to encourage communication skills and promote imagination and literacy. We have a wonderful selection of well-loved storybooks, and books with matching stuffies from Jellycat here.

Puppets. Hand puppets are awesome for allowing children at this age to explore "characters" and use their imagination.
Dolls & Dollhouses. The world of pretend play is very important for children in the early developmental years. It provides a chance for them to use their imaginations in reality-based settings, and they get to be "in charge", to make their doll's world work they way they'd like it to go. All the while, as they're just being kids and having fun, they're practicing and developing new social skills and reinforcing the values they've learned.
Our beautiful wooden dollhouses by Le Toy Van are among the best in the world, with lots of play space and sturdy, long-lasting construction. You'll find them here: Dollhouse & Budkins.
"Non-Electric" Cars, Trucks, Tractors, Trains and Airplanes. Encourage imagination and creativity… let the kids provide the "power".
Simple Puzzles. Choose puzzles with large pieces that are easy-to-fit-together… 9 to 64 piece puzzles are ideal, depending on the age, attention span and dexterity of the child.
5 to 8 Years Old
Kids are very curious at this age. They want to explore, invent, create and conquer! Choose toys and games that encourage creativity and help them use their imagination.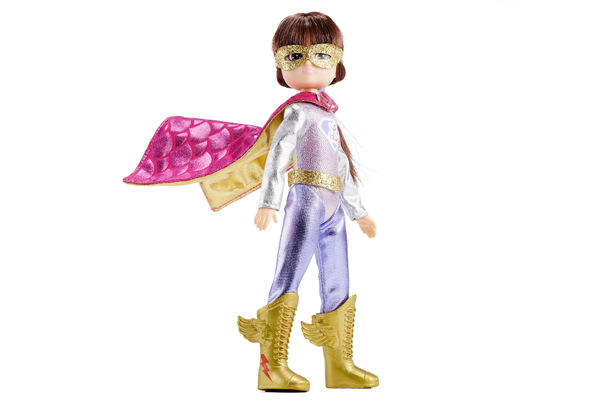 Dolls.
Choose dolls with simple clothes, not "fashion" dolls.
Our Lottie Dolls are designed to be wonderful role-models for children 3 to 9.
They have the physical proportions of real 9-year-old girls and boys, and real 9-year-old interests and adventures. Lottie doesn't wear make-up or high heels, and there's no Lottie Corvette.
Since they were introduced in 2012, Lottie Dolls have won more than 15 international toy awards, including the 2015 UK "Loved By Parents" Award as the Best Stimulative Toy for Ages 3 to 6, and Scholastic Parent and Child Gold Star Toy Awards in 2013 & 2014.
It's a refreshing and enlightening world of wonderful, realistic dolls.. Find out more about Lottie here!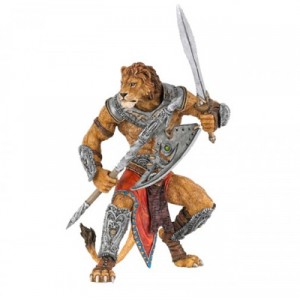 Adventure or "Building" Toys. Children this age love to create imaginary worlds and take on different roles using "character" toys… without knowing it, developing their own personality and character along the way. At this age, children are learning about fair play, role modelling and leadership, and what better way to try out those ideas than as a brave Medieval Knight, a swashbuckling Pirate, or a magical Fairy Princess.
Our BRICTEK Building Blocks offer excellent open-ended play for this age group. BRICTEK blocks work perfectly with Lego, but at half the price.
Sets of "just blocks", wheels, windows and doors, roof tiles and base plates are fantastic for creative play, instead of only letting kids make the toy that's pictured on the box.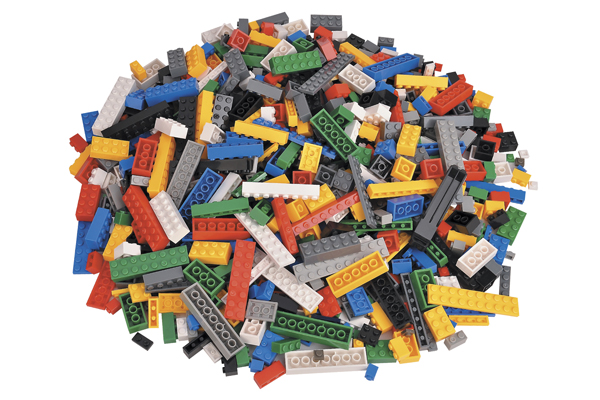 Puzzles & Books. Our experience is that children in this age group enjoy puzzles that have 100 to 250 pieces… tough enough to be a challenge, but not too difficult, so they make reasonably continuous progress. And books are always a good choice, for children of every age.
Simple Cameras & Magnifying Glasses. Simple scientific toys encourage children to explore the natural world around them and develop an interest in science and nature.
9 to 12 Years Old
This is when kids are truly developing their adult personalities. Fast-paced games are ideal, it's a great age to introduce musical instruments, and more complicated and challenging puzzles. Children this age also love do-it-yourself activities that produce "real" results, and exploring sports of all kinds.
"Do-It-Yourself" Art, Craft, Jewelry and Model Kits. Good quality is essential in art and craft kits for children at this age. They want to know their hand-made crafts, models and jewelry will be good quality, gifts they'd be proud to give to their parents, siblings and friends.
Diaries, "BFF" Address Books, Journals. Preteens need to have ways to express themselves without fear of judgment or embarrassment, and diaries can be "best friends".
Board Games, More Complex Puzzles. Strategy and concentration are better, complexity is challenging.
Sports Equipment. In the age of electronic games, social media and handheld devices, it's more important than ever for parents and preteen role models to promote sports and outdoor physical activity. But, just like when children are very young, YOU are a key element, because adolescents pay a lot of attention to what their parents and siblings are doing, and will imitate the adults in their lives when it comes to outdoor physical activity. Especially their parents. Surprise!
"Chapter" Books. Books – can't say it enough – are a good choice for every age!
All Ages > Beware of Toys that "Do Too Much"
For all ages, keep in mind that research has found toys that do "too much" don't encourage children to use their imaginations. Stuffed animals that talk, sing, or prompt the child to press specific buttons essentially take charge of the play and actually limit a child's imagination, when the child should be the one directing the action. A good guideline to remember is that simple toys allow younger children to be more creative and spontaneous, exploring their own ideas and creating imaginative "pretend play" scenarios.
And always… the best "toys" a kid can have are parents, grandparents, brothers and sisters !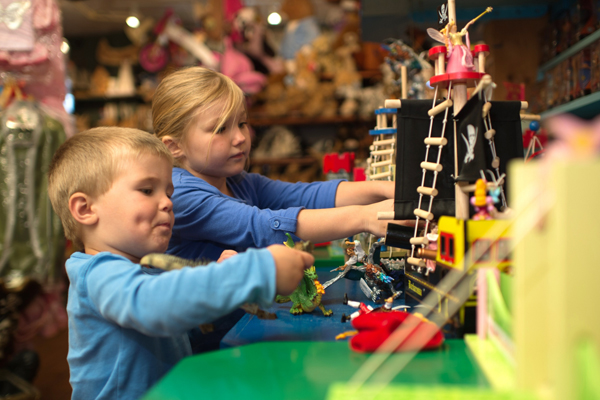 If you'd like to know more about the right kinds of VIDEO GAMES for children of different ages, check out our Video Game Gift Guide blog.
For more information on Age-Appropriate Toys:
> www.education.com/magazine/article/How_Dress_Shapes_Your_Child
> www.earlychildhoodnews.com
> www.todaysparent.com/family/parenting/how-to-build-your-childs-self-esteem
> www.webmd.com/parenting/features/choosing-right-toys-for-right-age
> www.parents.com/fun/toys/baby-toys/your-guide-to-age-appropriate-toys
Sources: Today's Parent, Canadian Mental Health Association, National Network for Child Care, WebMD, Parents.com, Kid's Health.org, Early Childhood News, Education.com