We're delighted to have been chosen by Prince Edward Island's Lieutenant-Governor Frank Lewis and his wife Dorothy to make a Ferry Boat Set for His Royal Highness Prince George !
They're sending a beautiful Island-made blanket to Princess Charlotte, born to Will & Kate on May 2nd. Our Ferry Boat Set is for her big brother, Prince George, who will turn two years old on July 22nd, so he won't feel left out. Grandparents are smart, aren't they ?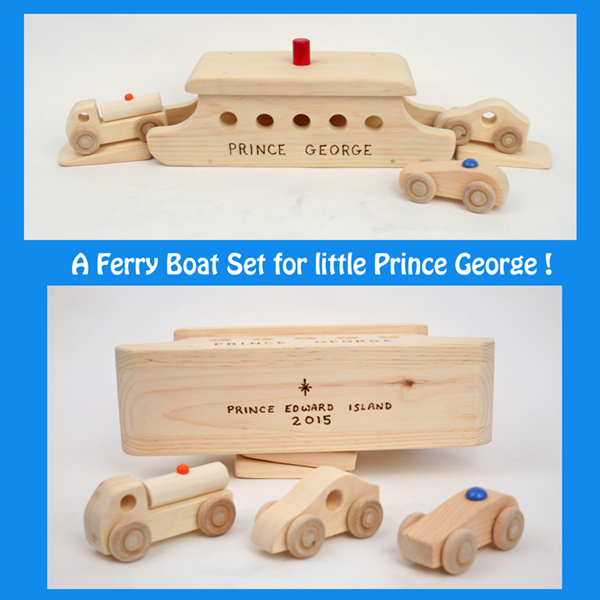 Thank you Frank and Dorothy !