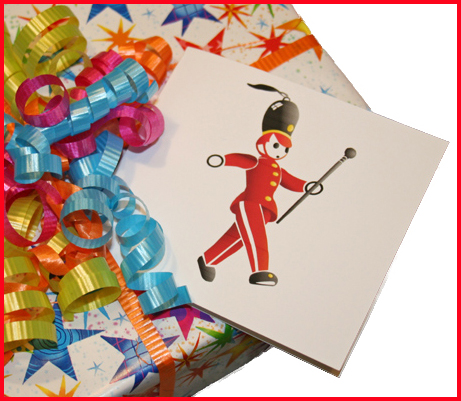 We offer FREE GIFT WRAPPING !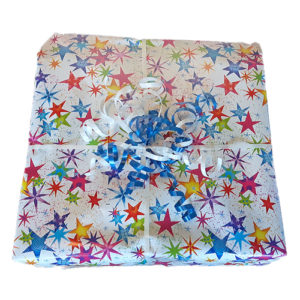 At The Toy Factory, we love sharing the joy of creative play with families, especially for special events like Christmas and birthdays. And… if you have family living in a different city or town, we can help.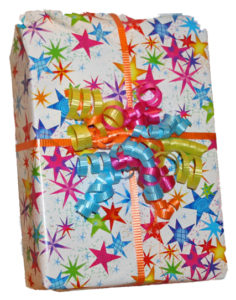 If you'd like us to gift-wrap your purchase, please let us know in the Order Notes at our website checkout. We have colorful wrapping paper that's suitable for girls and boys and perfect for all special events.
At Christmas, we use colorful seasonal wrapping paper – Santa is one of our best customers!
We'll include a unique Toy Soldier gift card too, just let us know what you'd like us to write on the card for you.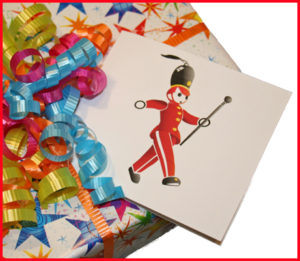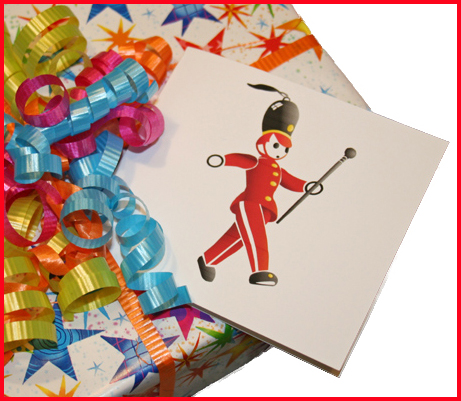 When your gift is wrapped, we'll e-mail a photo to you before we package it for shipping. That way, you'll know how awesome your gift looks. But the best part? When your gift arrives, the shipping box can be opened without giving away the surprise inside. It's completely free, and we love being able to help.